In our tools-section you'll find some brandnew versions of our Yasni and Exposé buttons. At your feedback our front-enders got down to work and produced some supply to our present button versions. Thanks for your feedback! Now there should be the perfect button for any website or blog. Especially the two smaller icon-versions have been increasingly asked for:
You can put those buttons next to other icons like Facebook, Twitter & co. Please feel free to make further suggestions if you wish to have buttons in a different size.
And don't forget:
As a thank-you for putting a button on your website you'll get a 30 USD discount for the one year membership of our Exposé Promotion! Just send us the link to your homepage or blog to which you have added the buttons when booking. The discount will automatically be deducted from the total amount.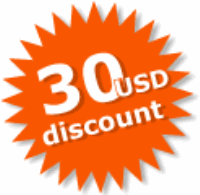 Thank you for all your support in 2010 and a Happy New Year from the whole Yasni team! I really hope that we will see us again in 2011.