The year 2010 was characterized by numerous troubling news from all areas of life. It's a fact that our life is affected by ups and downs. There is not always sweetness and light.
Yasni has made some key changes and innovations in 2010. Remarkably, this development relates to all areas of Yasni (yasni.de, yasni.ch, yasni.at, yasni.co.uk, yasni.com and, brand new, yasni.fr). This development is important and sets a positive course for the future. Constantly, new users find their way to Yasni. It also should not be denied that many old friends and acquaintances have found their way back to Yasni.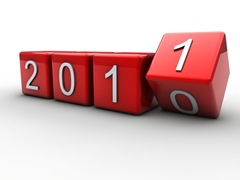 This trend will certainly continue in 2011.
I wish all Yasnians a happy and successful year 2011!
Bernard Bonvivant, author of the novel "The Chaos", Yasni All Tops VIP 1